Selected works





When borders look like jellyfishes (2015 )
9 minutes video installation


When borders look like jellyfishes is a reenactment of some of Gauguin's famous Tahiti paintings.
The video combines the luscious landscape of the garden of Jung's former house in Bollingen, immersed in the 'tipically Swiss' view over lake Zurich,
with a first person voice over narration vividly portraying the experiences of Gauguin's first visit to the island, through excerpts from his Tahitian Journal (1891–3).
The piece unveils the exotic approach still currently permeating everyday life and comments on the commodification of the myth of authenticity within a globalized economy.
The video is at once an ironic investigation of landscape as well as self portraiture.
My presence in the video attempts to exoticise myself and my position as a migrant to Switzerland, while breaking the atavic relationship between nature and femininity.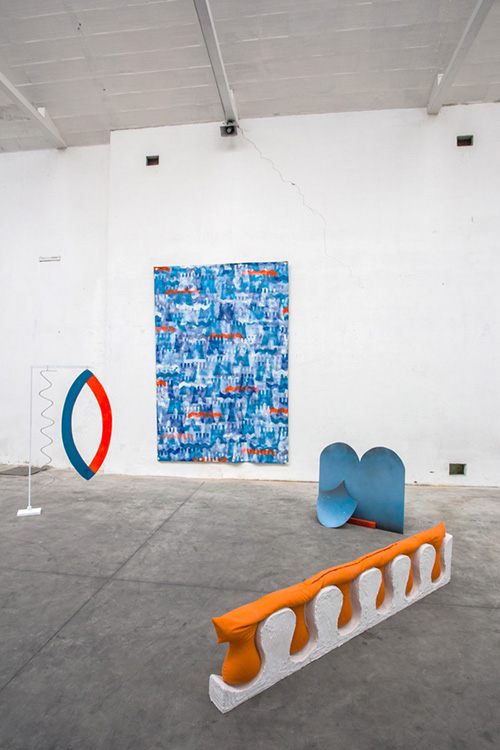 Wappen*9 (2015 )
spray paint and silicone on canvas, plaster, metal, wood and fabric






video Alessandro Tomarchio

Buffalo Bill has been in Omegna (2015 )
performance

I invited these two amazing guys to perform two songs in Lumbard dialect, using my installation as a stage.
Buffalo Bill actually has never been in Omegna. In the city archive you can find several documents that prove the visit of Buffalo Bill in 1906 but
probably he was a double called Samuel Cody.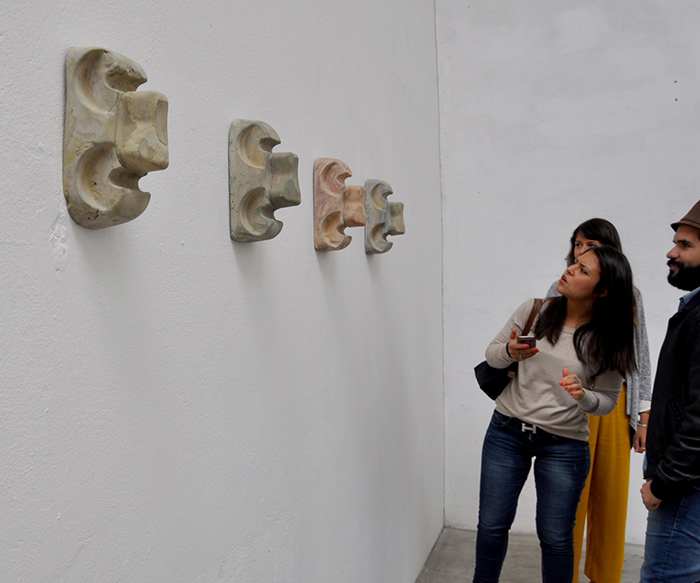 Paul Gauguin and the white trash (2015 )
concrete and colored sand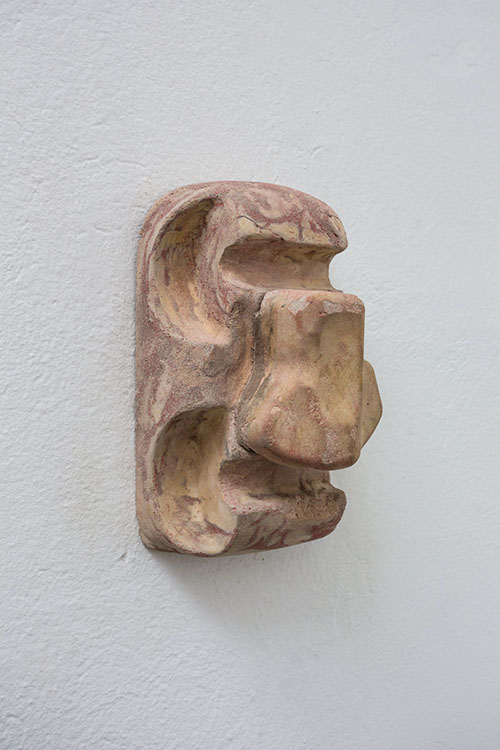 Paul Gauguin and the white trash (detail) (2015 )
concrete and colored sand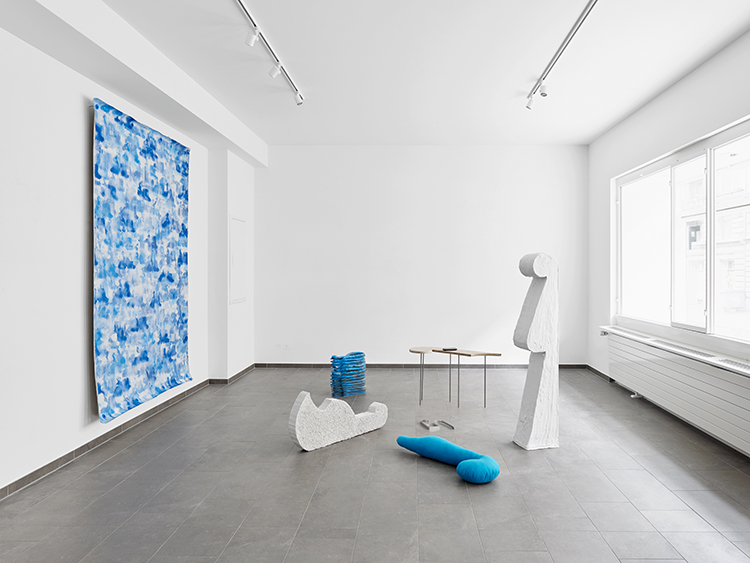 ph. Stefan Jaeggi

The lion sleeps tonite (2015 )
concrete, fabric, plaster, polystyren, cell phone, metal, wood, raw clay, spray paint and silicon on canvas

The lion that stands in the heraldry of the city of Zurich is the starting point for a wider reflection
on the relationship between the Community and the symbols of power and its identitarian potential.
The sculpture is nothing but the deconstruction of the graphical version of the lion.
The paintings are made up of several spray paint stencil layers depicting the lion.
The idea was to create a sort of home environment where the sculpture interacts with the painting to emphasize the nature of a "sleeping symbol".
The playlist made by hundreds of versions of the famous theme "The Lion Sleeps Tonite"
activate the installation itsel focusing on the precariousness of the concept of authenticity.
The famous song used for the famous Disney film is actually a remake of a traditional African song and is one of the first cases
in the history of modern music of litigation related to copyright. I added my personal version of the song with my ukulele.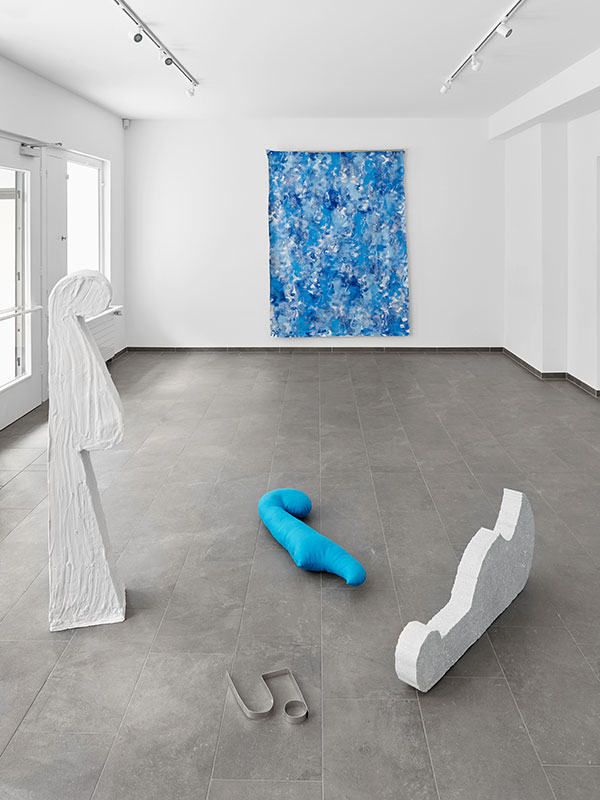 ph. Stefan Jaeggi

The lion sleeps tonite (2015 )
concrete, fabric, plaster, polystyren, cell phone, metal, wood, raw clay, spray paint and silicon on canvas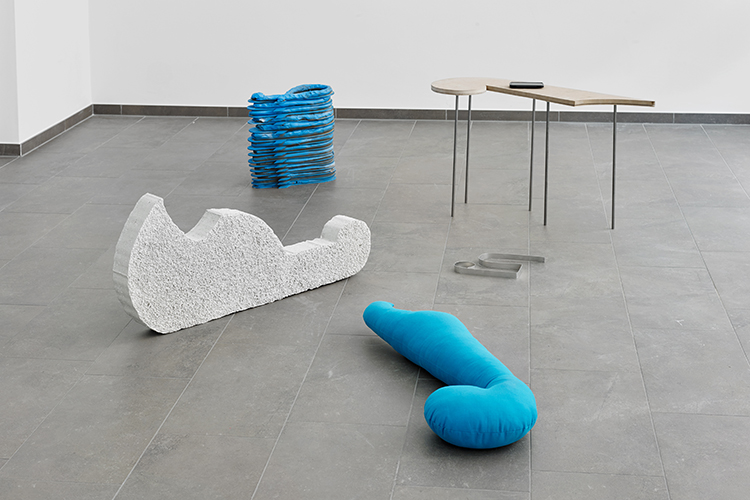 ph. Stefan Jaeggi

The lion sleeps tonite (2015 )
concrete, fabric, plaster, polystyren, cell phone, metal, wood, raw clay, spray paint and silicon on canvas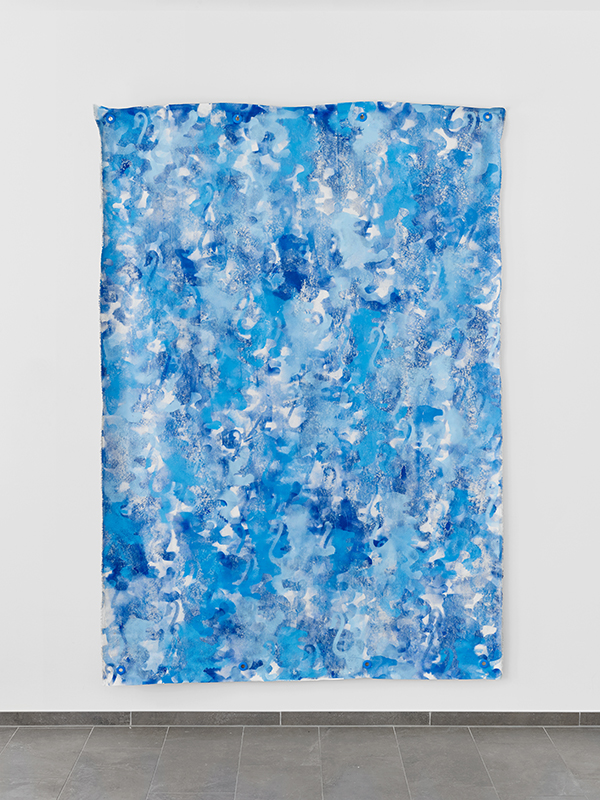 ph. Stefan Jaeggi

The lion sleeps tonite (2015 )
concrete, fabric, plaster, polystyren, cell phone, metal, wood, raw clay, spray paint and silicon on canvas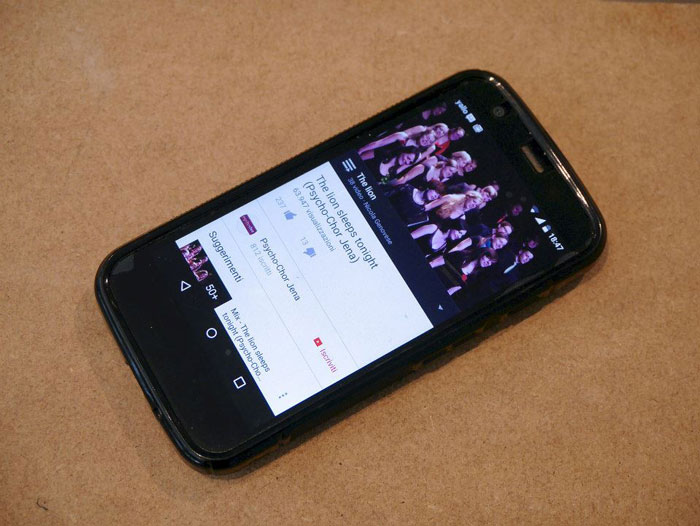 ph. Stefan Jaeggi

The lion sleeps tonite (2015 )
concrete, fabric, plaster, polystyren, cell phone, metal, wood, raw clay, spray paint and silicon on canvas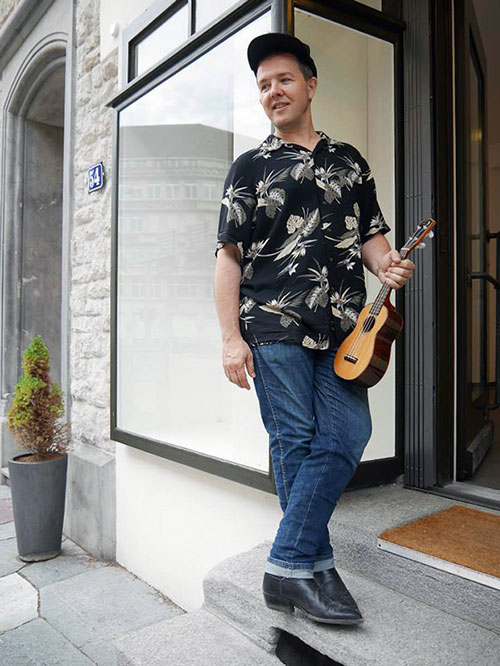 The lion sleeps tonite (hawaian version) (2015 )
performance








Camouflage (2014 )
lasercut wood, 5 t shirts trapped in plaster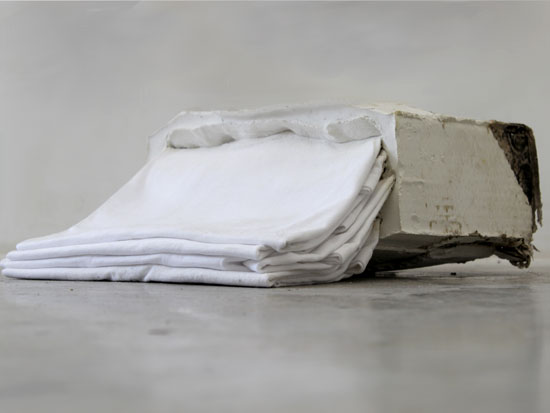 Camouflage (2014 )
5 t shirts trapped in plaster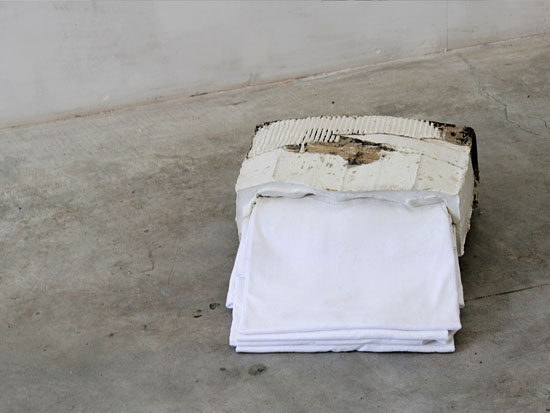 Camouflage (2014 )
5 t shirts trapped in plaster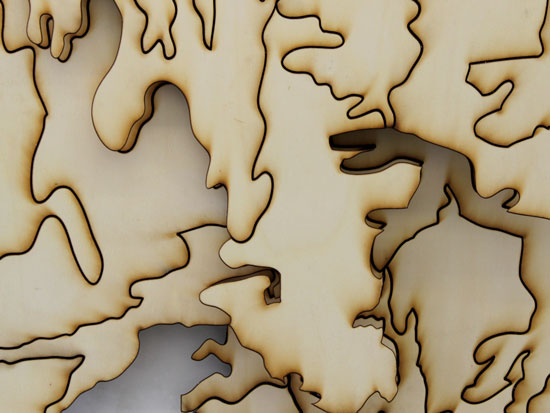 Camouflage (2014 )
wood detail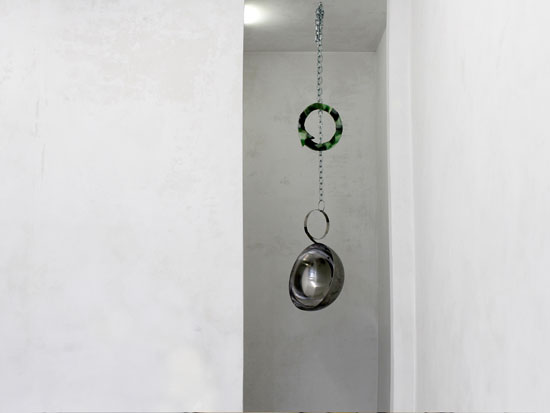 Camouflage (2014 )
steel and cardboard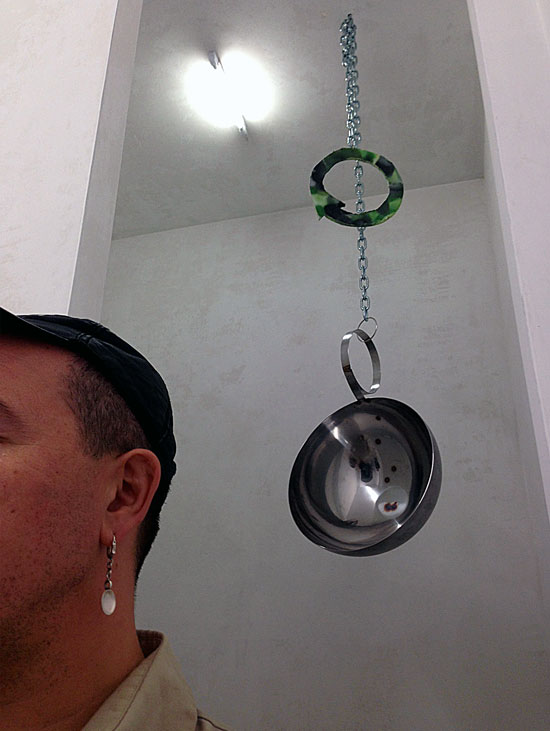 Camouflage (2014 )
performance
(me with an Appenzel's earing )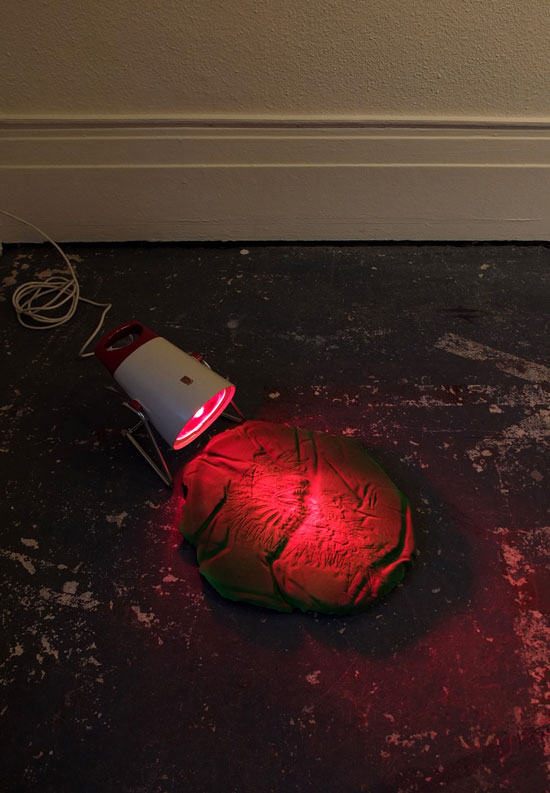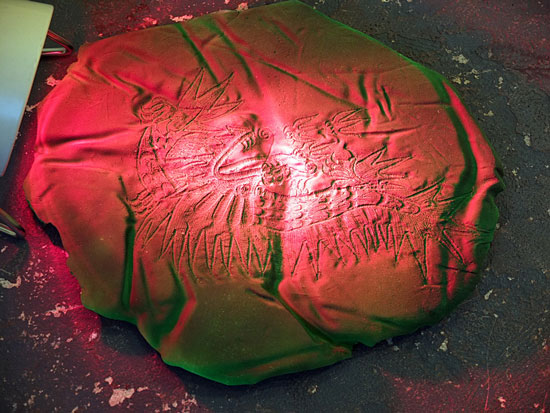 Skins #3 (2013 )
plaster and red light
34 x 57 x 18 cm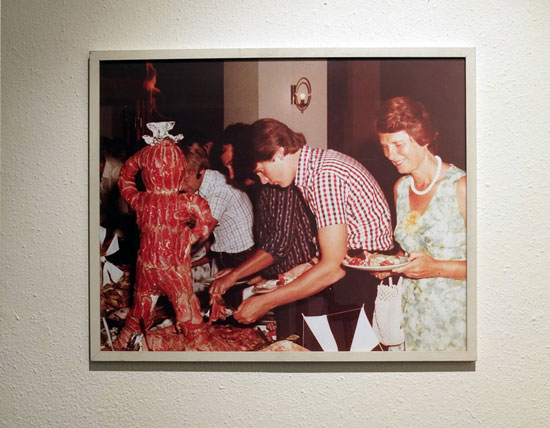 Skins #3 (2013 )
digital print
50 x 70 cm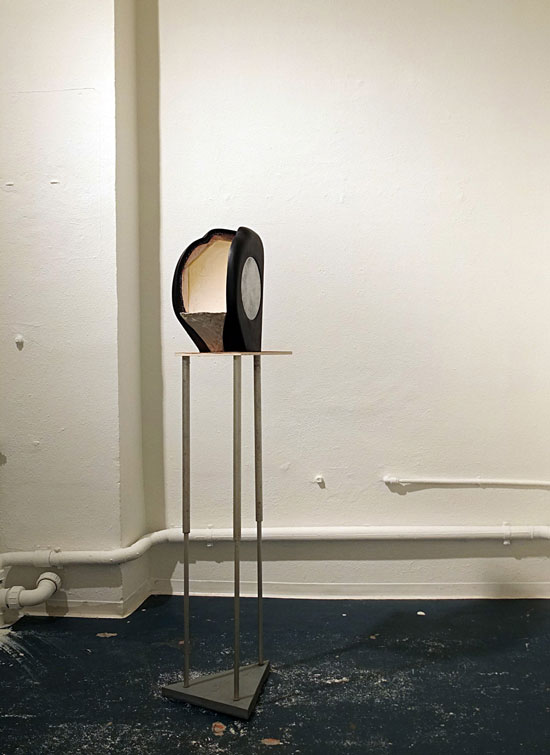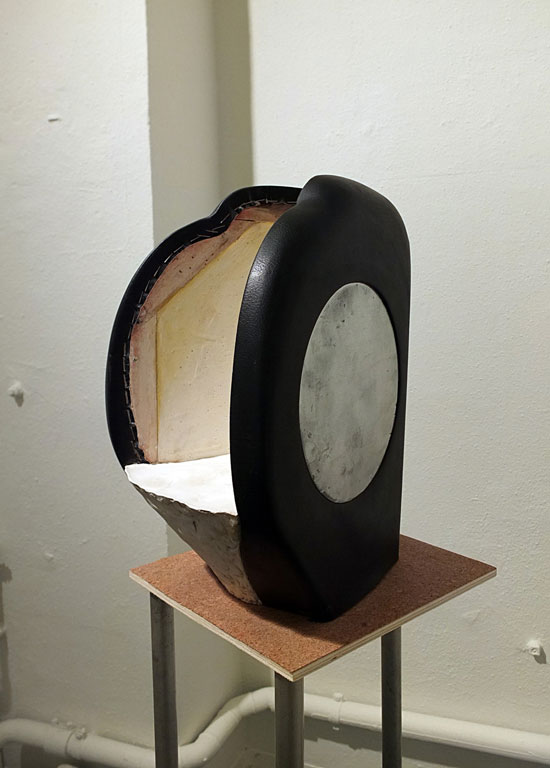 Skins #1 (2013 )
wood, leather plaster e metal
140 x 24 x 24 cm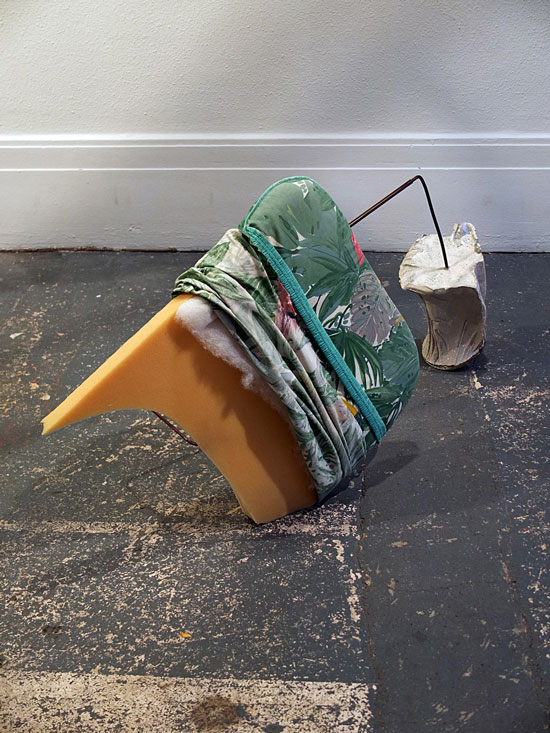 Skins #6 (2013 )
foam rubber, fabric, plaster and metal
110 x 55 x 3 5 cm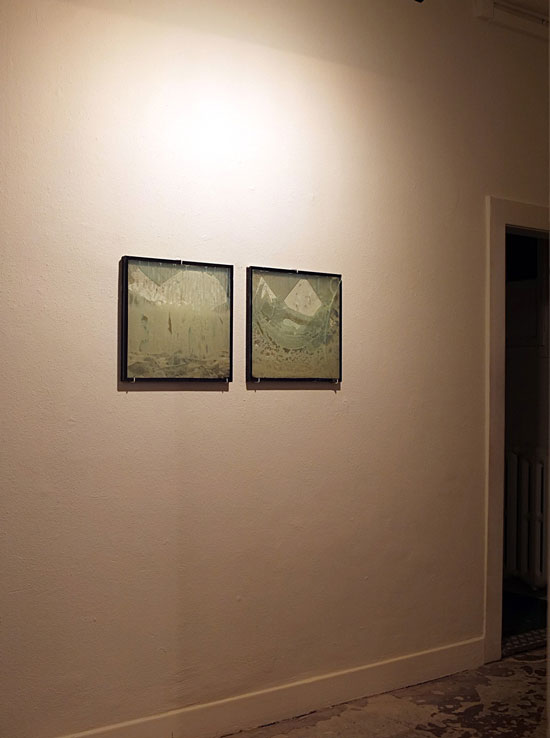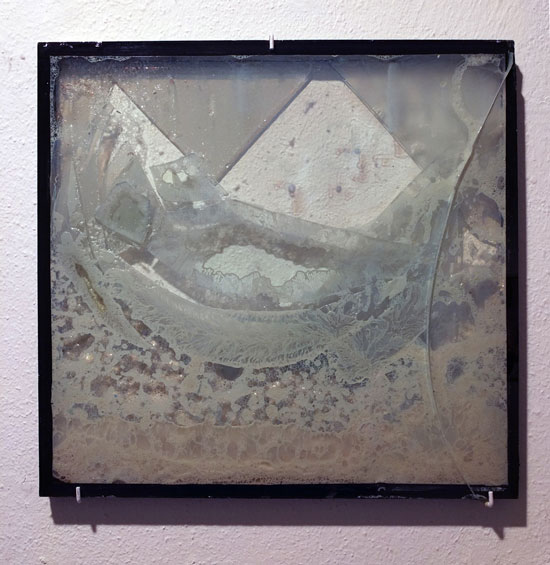 Skins #7 (2013 )
double glazing and polyurethane foam
40 x 40 x 2 cm each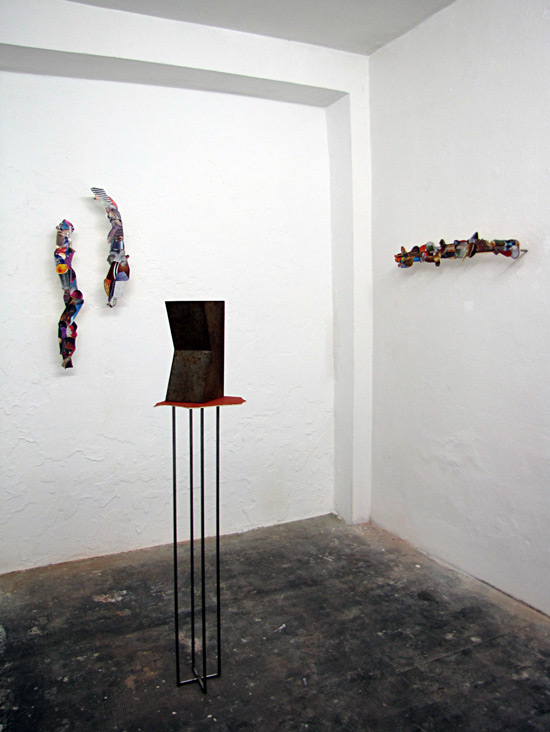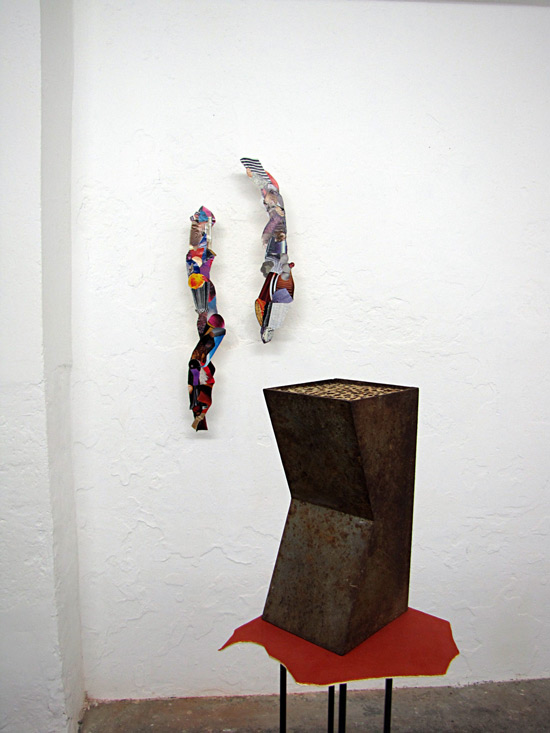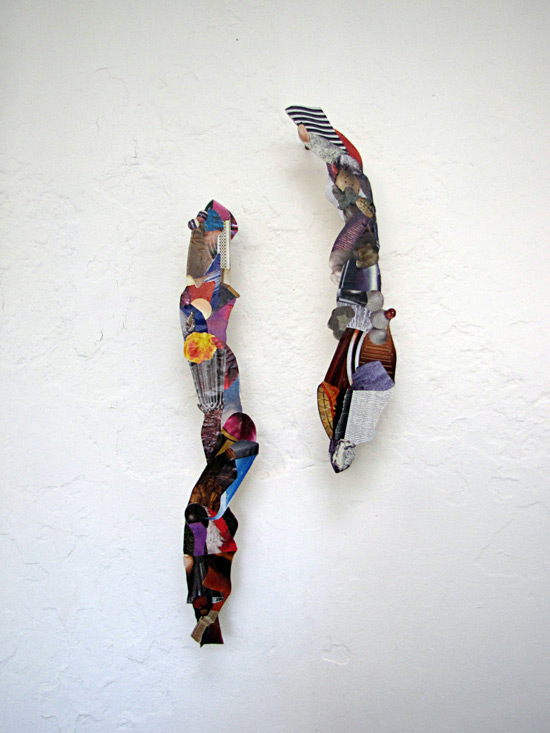 Inner self fitting (2013)
collages on wood, leather and iron
variable size






The Coronation (2013)
HD video
5 minutes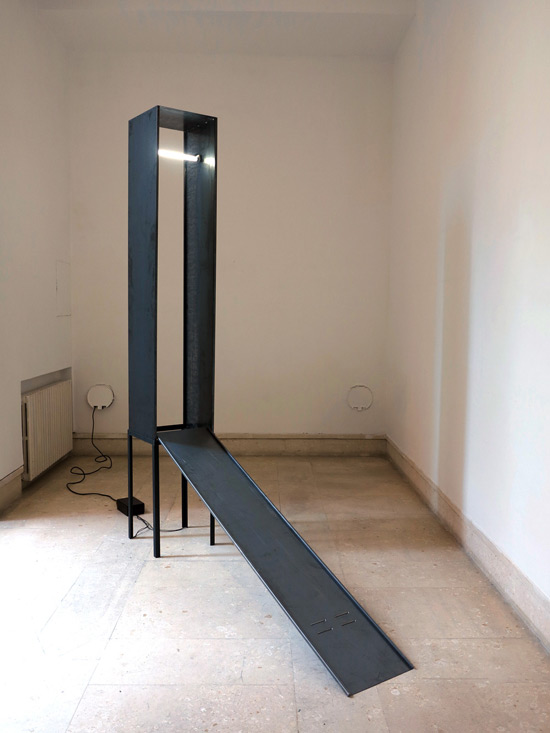 Tomorrow, maybe, I will still be the same (2013)
iron and neon light
270 x 40 x 40 cm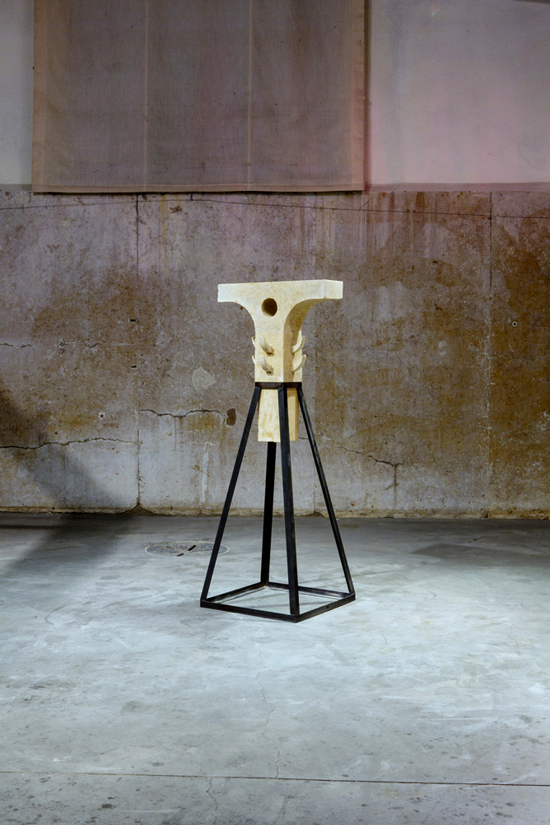 Rotten bones for a brand new soul #1 (2012)
stone from Vicenza and welded iron
140 x 60 x 50 cm







Rotten bones for a brand new soul #2 (2012)
dia - projection
variable size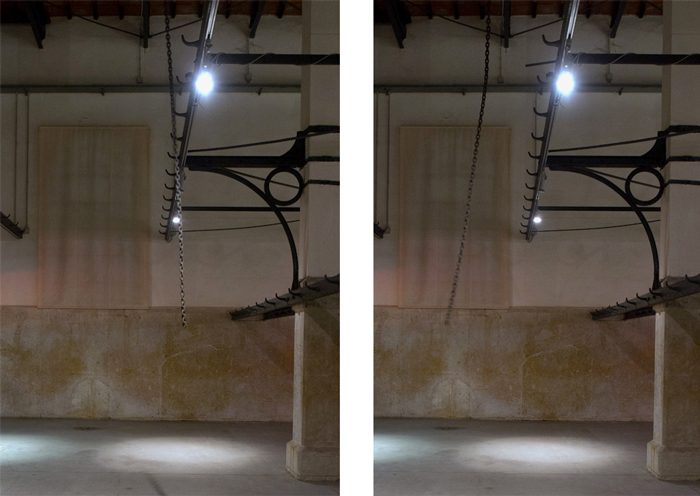 Rotten bones for a brand new soul #3 (2012)
chains and electric engines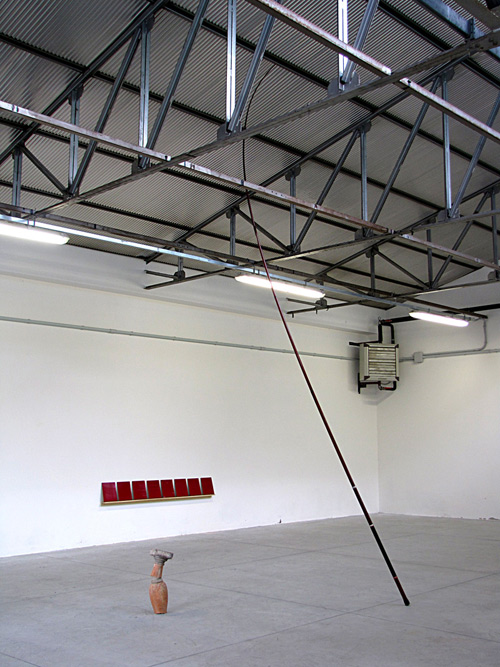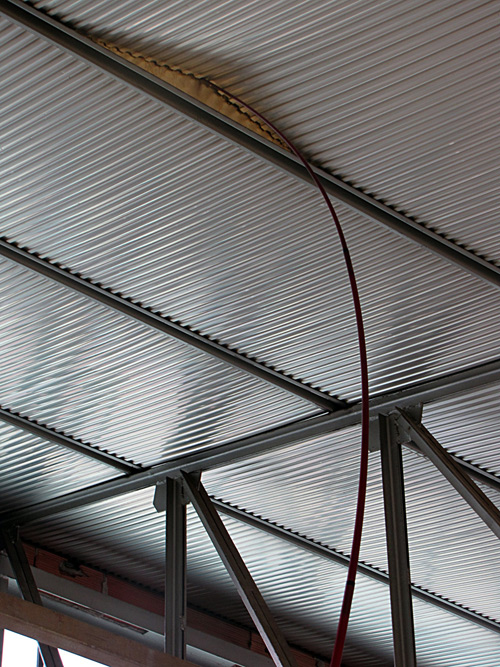 Looking for a new horizon (2012)
fishing rod and gold leaf
variable size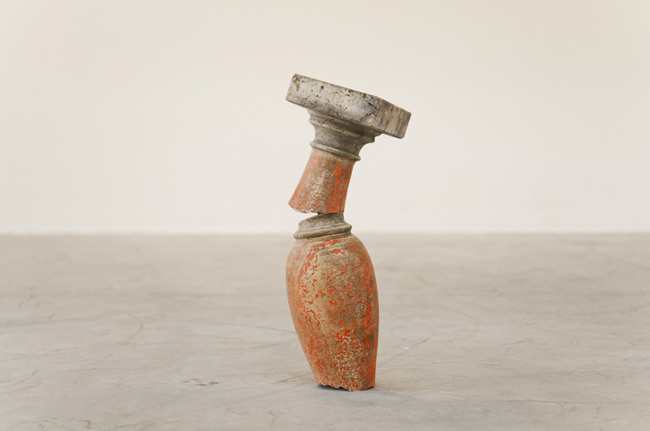 A thought about me (2012)
column for banister and stucco
50 x35 x 30 cm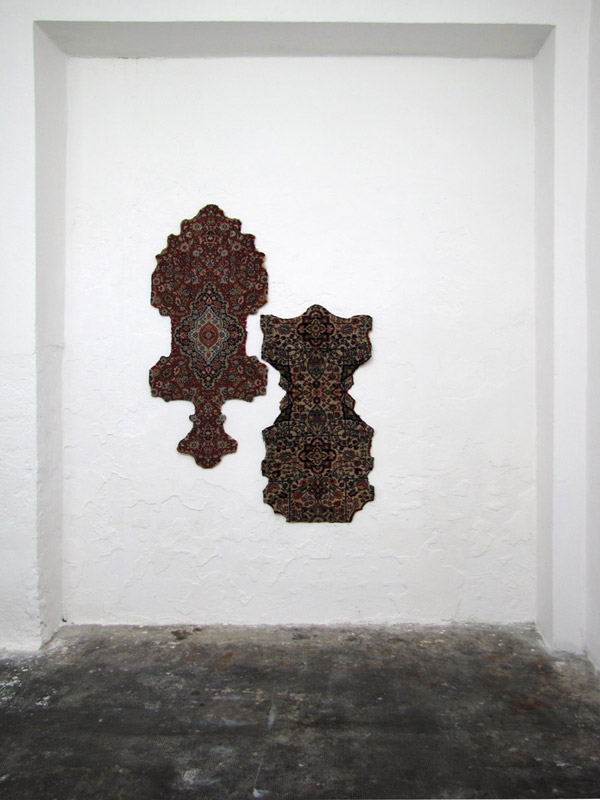 Second skin (2012)
cutted carpets
100 x 140 cm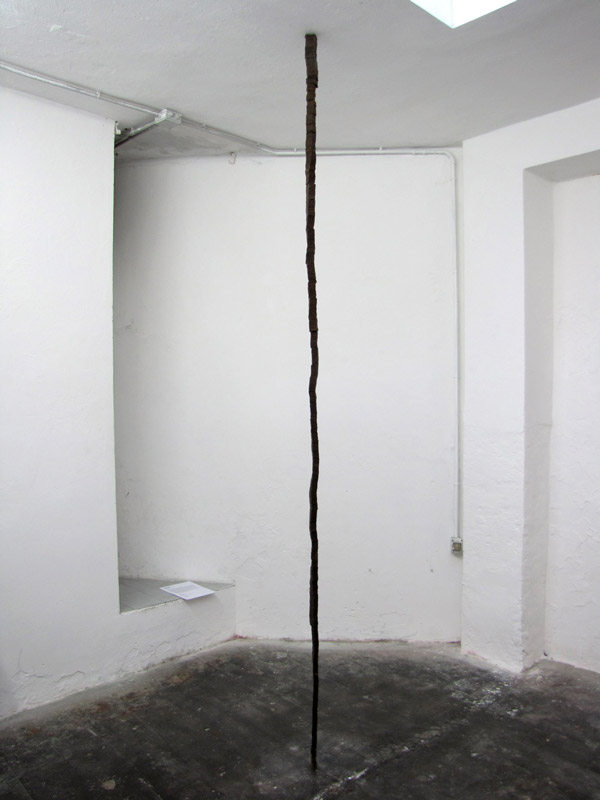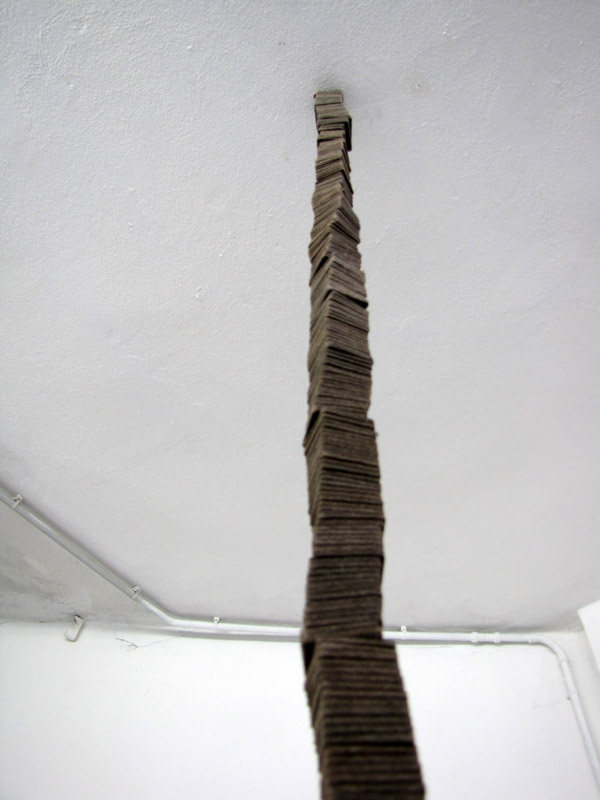 Trust me (2011)
chair felts
300 x 2 x 2 cm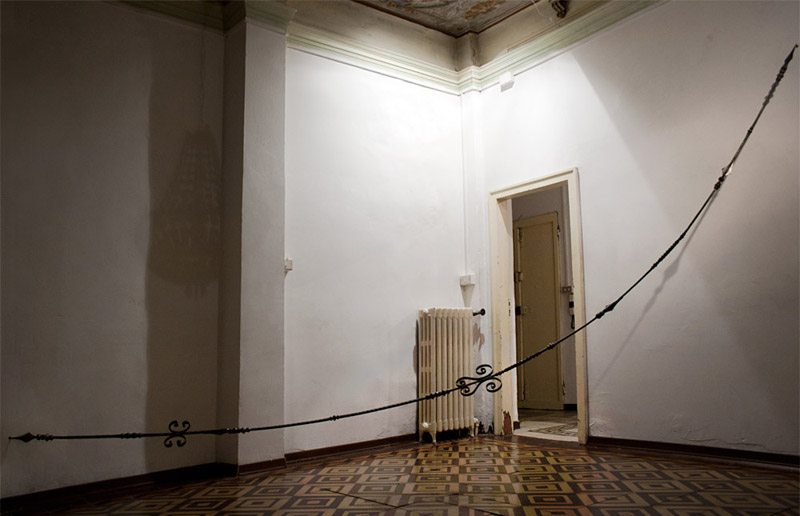 Darker with the day (2012)
wrought iron
variable size







Abduction (2012)
paper pattern for clothing
100 cm x 70 cm each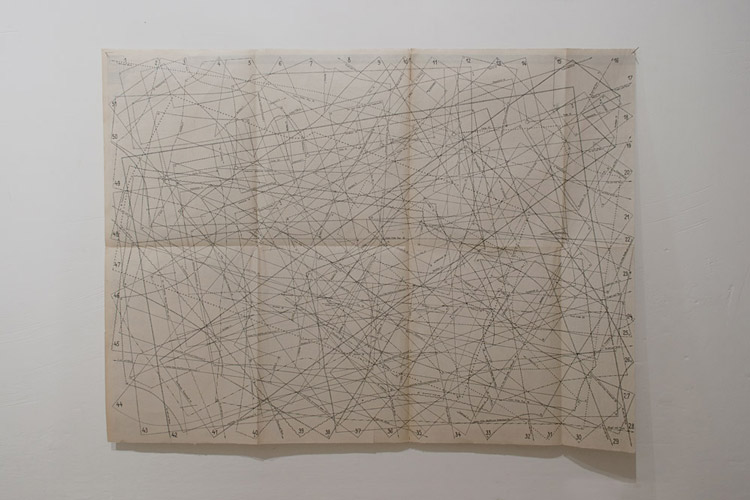 Abduction (2012) detail
paper pattern for clothing
100 cm x 70 cm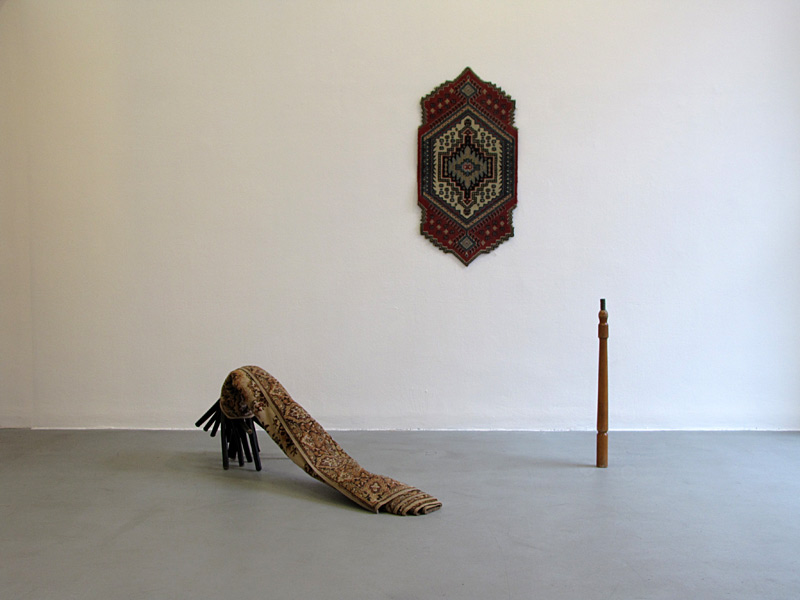 On the evolution of species (2011)
mixed media
variable size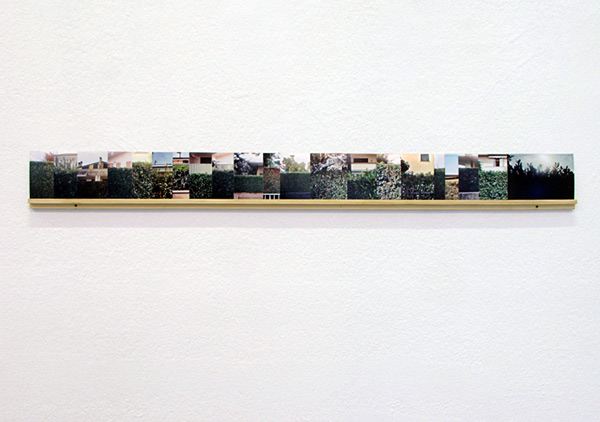 My favourite country song (2011)
22 c-prints
100 x 12 x 2 cm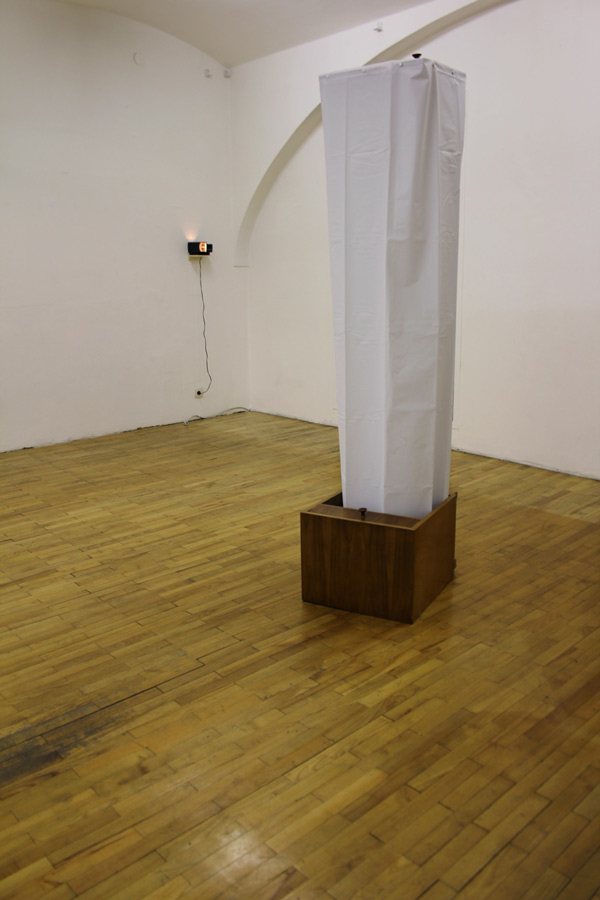 Shelter (2011)
mixed media
40 x 40 x 200cm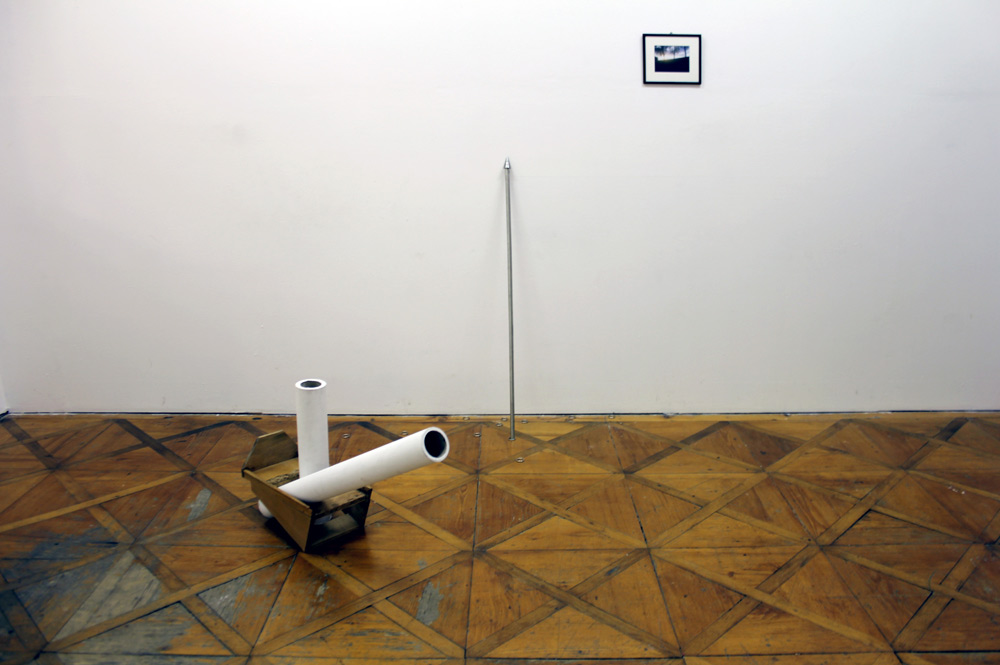 Warpaint (2011)
mixed media
variable size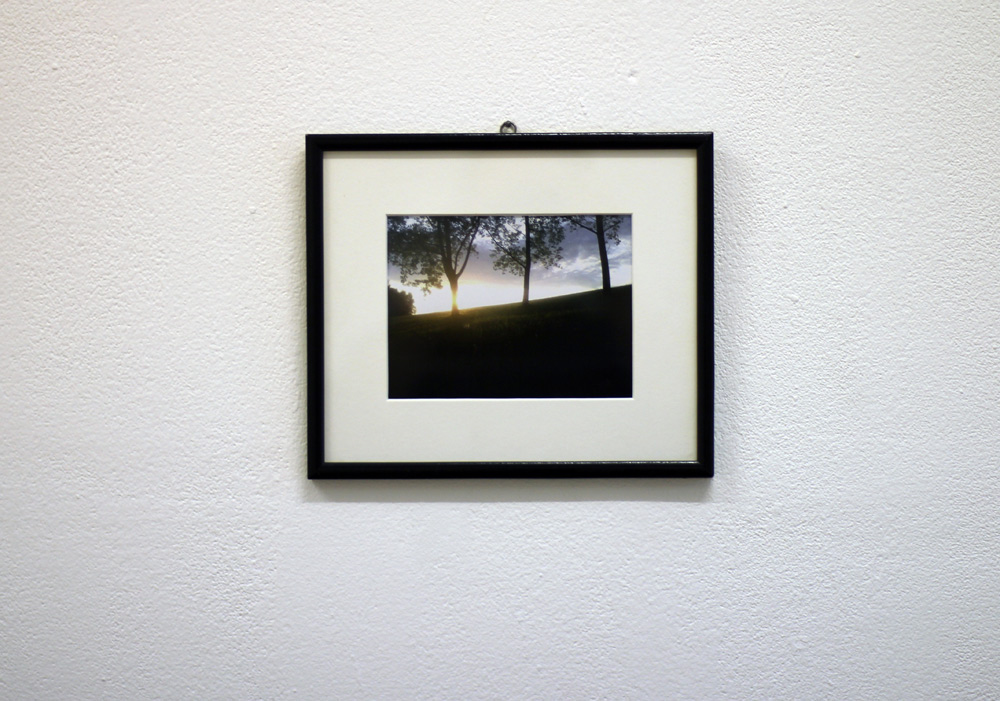 Warpaint (2011) detail
digital print
30 x 20 cm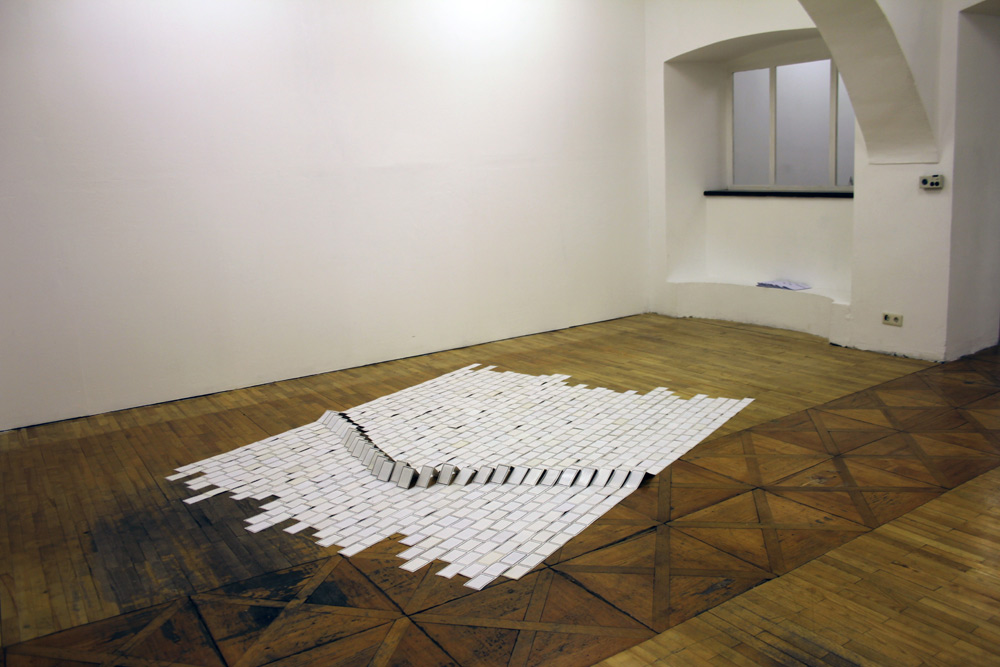 I'm sure I've heard before (2011)
funeral cards
280 x 210 x 10 cm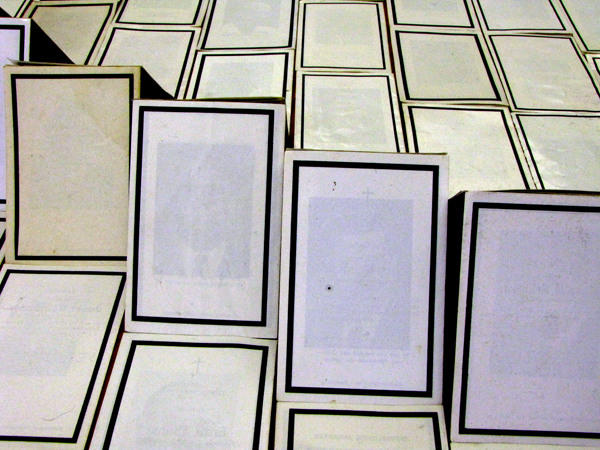 I'm sure I've heard before (2011) detail
funeral cards
280 x 210 x 10 cm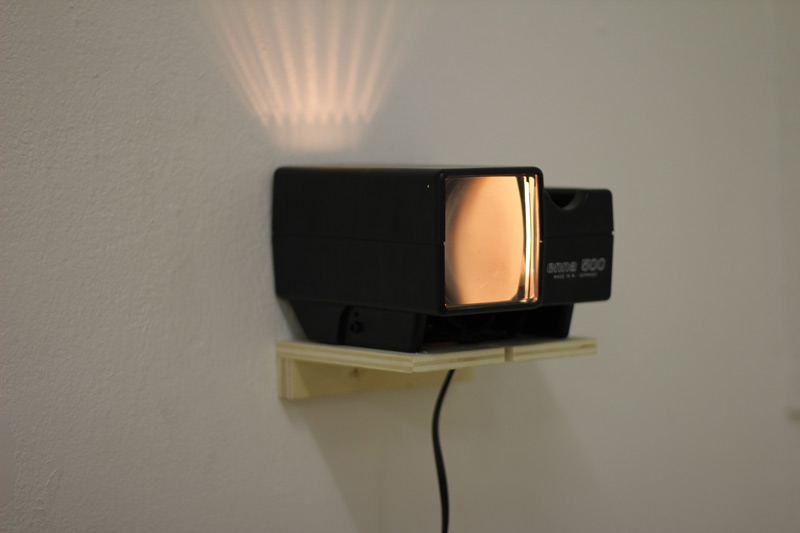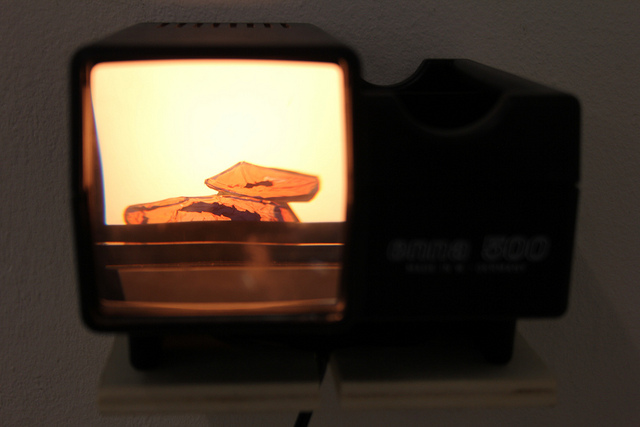 Completely naked (2011)
Diabetrachter and cutted dia
20 x 23 x 15 cm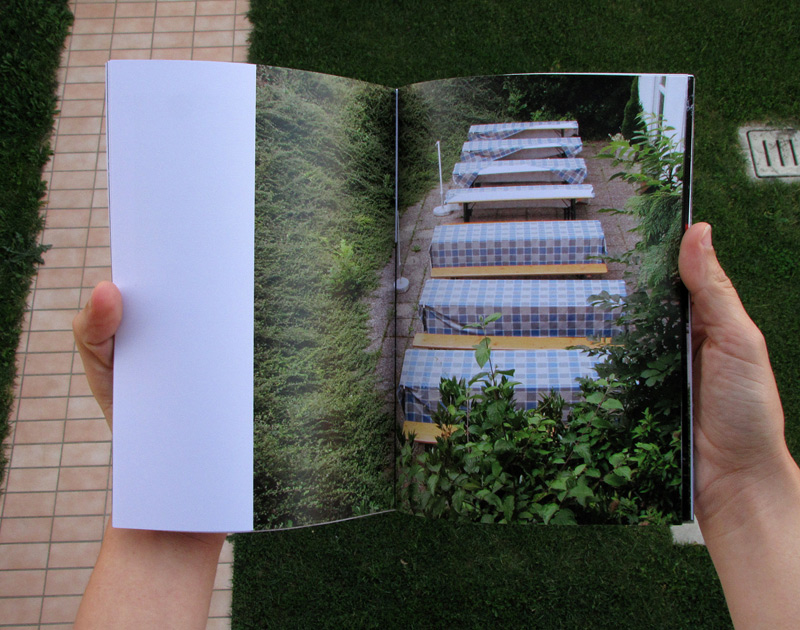 I've been here before (2011)
artist book produced for solo show in BB15 (Linz)
80 copies signed by the artist
44 pages digital print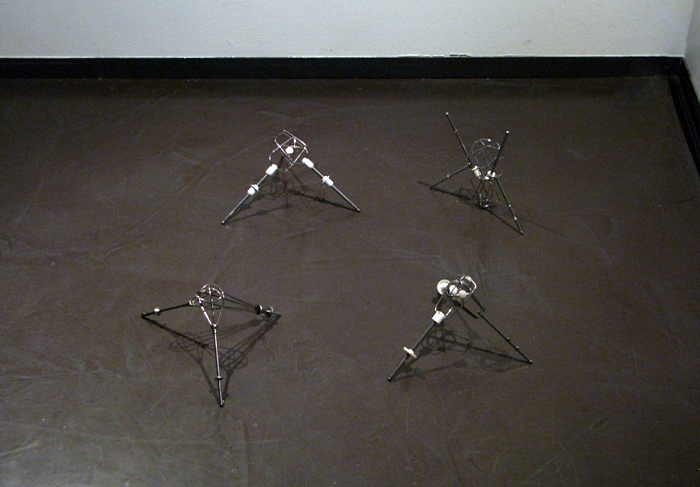 Moon (2011)
kitchen whips
variable size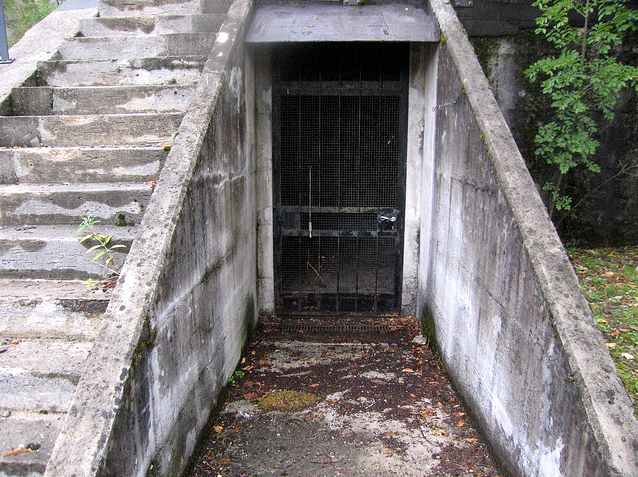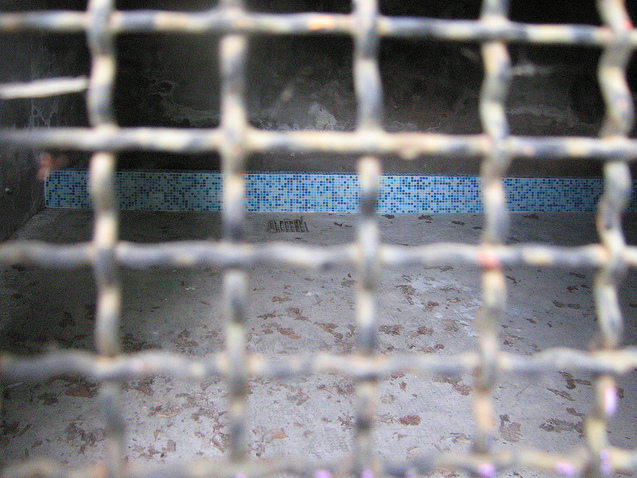 Sighting (2011)
site specific installation
mixes blue mosaic
600 x 40 cm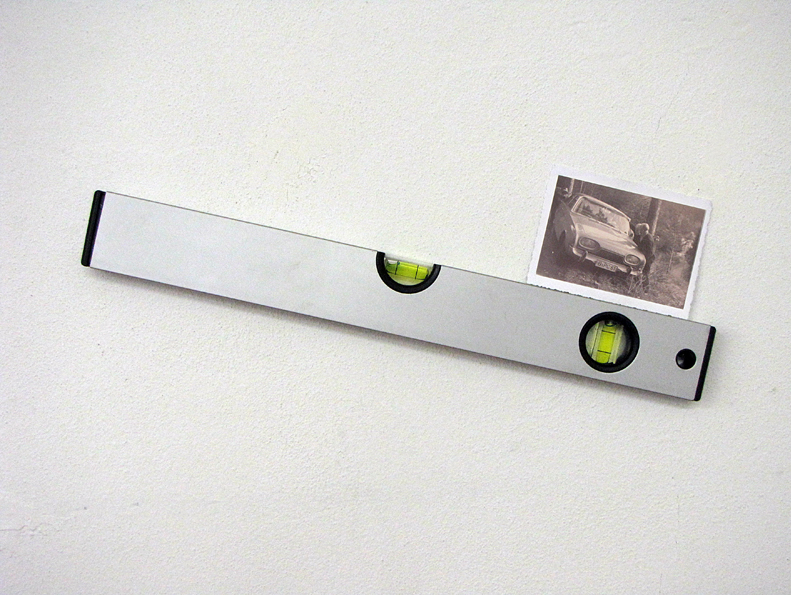 Sonic or liquid I don't know (2010)
spirit level and digital photo
39 x 17 x 2 cm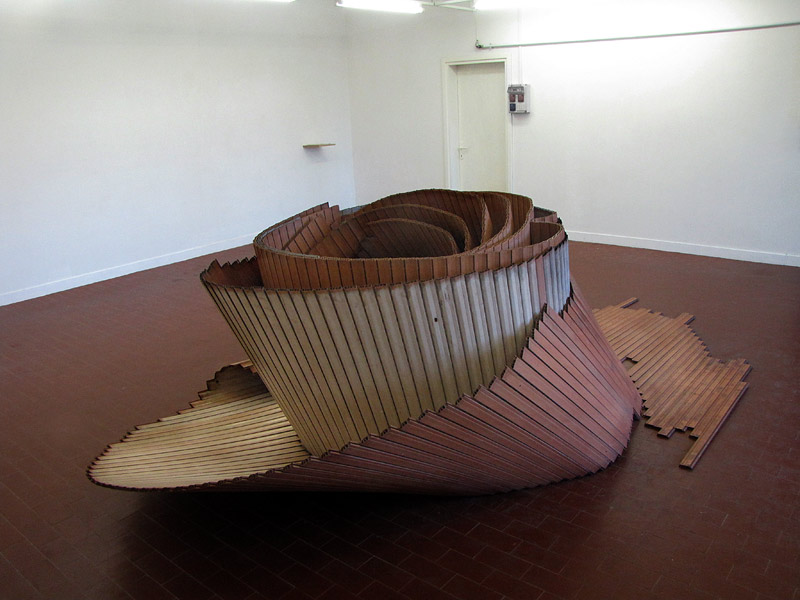 Sturm und drang (2010)
roll up shutters
350 x 100 x 200 cm